Before doing any trimming or uprooting, it's vital that a property owner check if you need a Sarasota County tree removal permit. Performing any work, even on your own property, without needed permits can mean a hefty fine and having to pay to undo that work!
It's always recommended that a property owner check with the county clerk for local regulations before taking on any repairs or home improvement projects. However, note the most recent information about tree removal permits in Sarasota, Florida, as this can give you a general idea of what's required for property owners.
Sarasota County Tree Removal Permit: Do You Need One?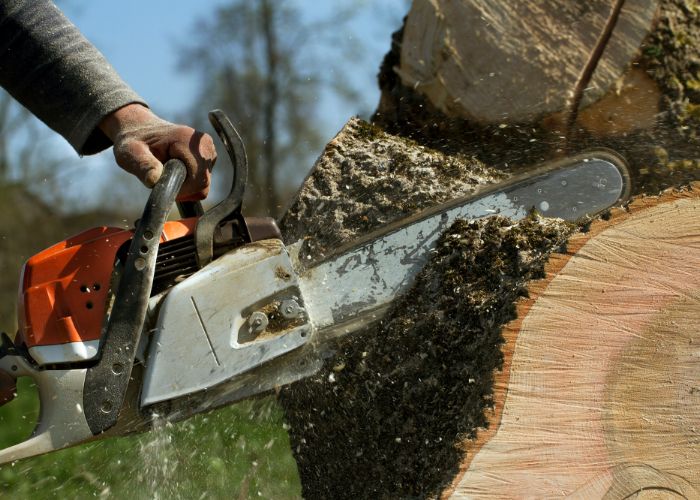 Sarasota does not require a permit to trim or prune trees on private property, as long as the tree is not located in a Canopy Road Protection Zone. If the tree is located in a Canopy Road Protection Zone, you will need a permit even for trimming that tree!
A tree permit IS required for removing or relocating trees, even on your private property. The county reviews your request for the permit and might note the tree's impact on your property and soil. In some cases, the county might require alternatives to removal, such as root pruning, stem walls, what are called bio-barriers, or diversion of the tree's root system.
A tree permit is also typically issued only if the tree poses a hazard to vehicle traffic, pedestrian traffic, buildings or structures in the vicinity, vehicles parked under the tree, or utility services. A permit might also be granted if the tree prevents access to your lot or poses a reasonable interruption of the development of that lot.
Sarasota County might also issue a tree permit if that tree is diseased or decaying or has been damaged or otherwise weakened as the result of a storm, injury, fire, or age. If the tree has lost most or all of its value or poses any type of danger, the county will review your Sarasota County tree permit request.
What Are Canopy Roads in Sarasota?
First, note the difference between private property and a Canopy Road Protection Zone. Counties own and maintain canopy roads, or those with at least 50% of their overhead canopy made up of native trees.
There are some 24 miles of canopy roads in Sarasota County. To note if one borders your property, check with the county clerk before assuming that you can complete tree removal outside your home or business, as those roads might be designated as canopy roads. If not, you're likely free to do all the tree trimming and tree removal work you'd like.
Can You Trim or Remove Mangroves in Sarasota?
Mangroves might resemble hedges, but they are actually salt-tolerant trees that often grow along water bodies. Mangroves provide many vital benefits to Florida property owners, including filtering out air pollution and providing a natural barrier against floods during stormy weather and high tides while also protecting against erosion.
Since mangroves are so vital for Florida's ecosystem and even the protection of property, you will need a Sarasota County tree permit before trimming or removing them! The county does note your right to a water view as well as conservation of soil and other factors but ensure you check with the county before trimming or removing any mangroves on or near your property.
SRQ Tree Care & Removal Service is happy to provide this information to our customers, and we hope it helped answer the question of whether or not you need a tree removal permit in Sarasota. If you're in the market for the area's most reliable, dependable tree trimming and removal services, give us a call! We offer FREE quotes on all the tree removal in Sarasota you need to have done and guarantee all work. To find out more, call us today for tree service in Sarasota.